BIG SPACESHIP PRESENTS a night of cosmic and brutal macabre...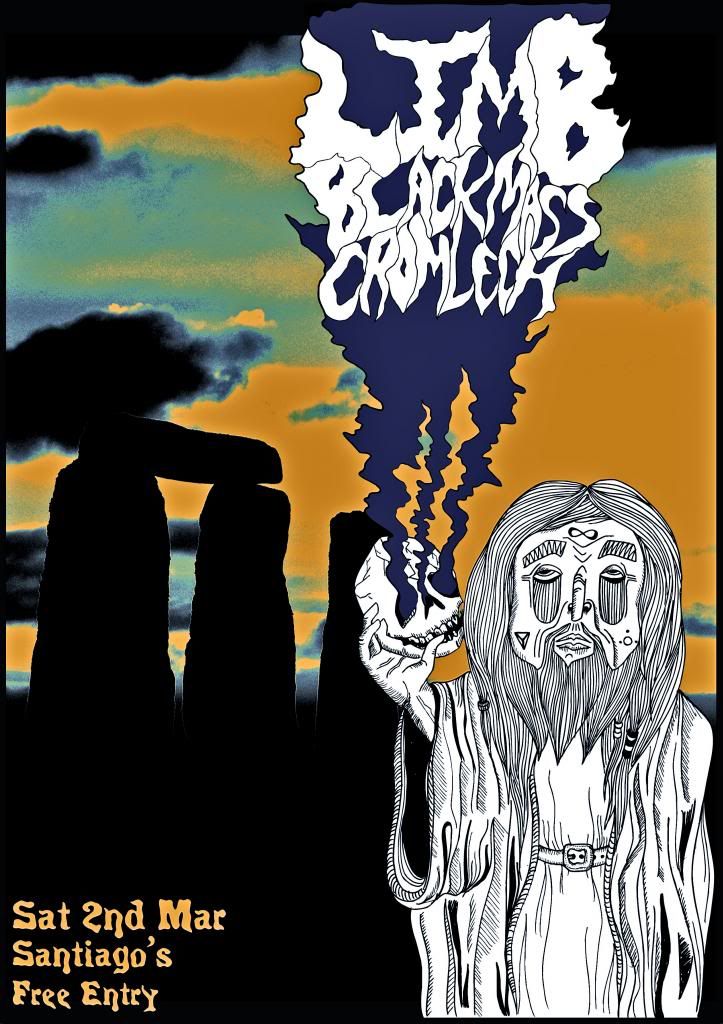 We are ecstatic to welcome back London's stoner sludge lords LIMB for a second time. Last time around they came and won over our blackened hearts with their mix of stoner, doom and riffs that literally melt your mind.
"Masses of low end and gruff growls... their passion isn't to be trifled with"
Metal Hammer
"An uncomprimising full-on death-grip of a sound. Proper heavy goodness." PSYCHOMAGIK
"Damned heavy"
Loud-Stuff.com
"Bloody disgusting"
When Planets Collide
With their recent signing to London's New Heavy Sounds label (Black Moth, Xm-3a, Throne) they'll be bringing along with them their shiny new 7" single 'Gift Of The Sun' to purchase on the night.
http://limbtheband.bandcamp.com/
http://www.facebook.com/LimbTheBand
http://www.newheavysounds.com/New%20Heavy%20Sounds/BANDS/BBF7637E-3F63-4B0D-AF54-12054BC07168.html
Injecting a dose of speed are Leeds' finest purveyors of grind and crust, BLACK MASS. So fast it becomes almost a blur, their music creates a noise verging on the edge of ambience. Check out 'To The Cross' on their "Of First and Last Things" release, its one of my faves.
http://blackmass666.bandcamp.com/
http://www.facebook.com/Blackestmass
Next on the bill we have Boro's snail paced doom slingers CROMLECH. First timers in Leeds, these guys will be here to make our ears bleed. They have played shows supporting Bong, Khuntt and Drunk In Hell in the past but have not been going too long. I for one am eagerly awaiting their arrival, go check out their stuff on bandcamp and you will see what I mean.
Opening the show will be Leeds 5 piece post-metal/sludge machine BARRICADES. Their demo 'homeward' is aggressive as fuck to begin with only to swerve though some nice melodic delayed guitar. Despite these moments of release, after listening to the whole thing I kind of feel like some ruckus. The demo is available on their bandcamp, name your price.
http://barricadesnoise.bandcamp.com/album/homeward-demo
Downstairs at Santiago's Bar, Leeds
Free Entry
First band around 20:00
m/ øø m/
BRING THE FILTH
Artwork by my girlfriend, check her other stuff out @ http://thebellsdrone.tumblr.com/